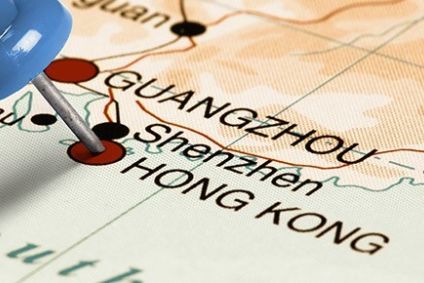 This year's Auto Guangzhou opened on 20 November
Below is just-auto.com's list of global debuts at Auto Guangzhou 2020. The latest additions include the Lamborghini Huracán STO, Hyundai Mistra and Z 223 Mercedes-Maybach S-Class. More updates are coming.
More information about these vehicles and hundreds of future models can be found by searching PLDB, just-auto's global vehicle database. Simply click on the link at the end of this list.
Audi A3 L: for the first time, there is a long wheelbase for China's locally built new generation sedan, built by FAW Volkswagen.
Audi Q2 L & Q2 L e-tron facelifts: the standard wheelbase model has just been updated so now it's the turn of the Chinese market's longer models.
Bentley Bentayga Extended Wheelbase: may not premiere until 2021 but a prototype with longer rear doors was seen at the Nürburgring Nordschleife in October.
Bugatti Bolide: the track-only hypercar has the most powerful version yet of the marque's quad-turbos W16.
Buick GL6 Mild Hybrid: what GM China terms the '2021' model gains a 120 kW and 230 Nm 1.3-litre engine, while this MPV's interior is updated too.
BYD D1: this is a 4,390 mm long electric MPV/minivan which has conventional doors on the driver's side but the rear passenger side door slides.
BYD Qin Plus: the replacement for the Qin, which dates to late 2013, is this 1.5-litre plug-in hybrid sedan.
Changan Uni-K: exhibited in September at the Beijing show as the Vision-V concept, this is the production model.
GAC Empower concept: also called EMPOW55, this sedan heralds a production model which will use GAC's existing GPMA (Global Platform Modular Architecture).
GAC Mocha concept: could exterior screens become a thing for cars? GAC revealed this small car which has two large displays where a grille would be
Hycan Ar18 concept: preview of a likely second EV to supplement the 007, a high-priced electric crossover which went on sale in China in…


Read more: 2020 Guangzhou motor show world debuts | Automotive Industry Analysis