Posted: / Updated:
Virginia (CNN) (08/12/20)— A Glen Allen, Virginia, man has been convicted of six misdemeanor charges and sentenced to six years in prison for driving his car through a group of Black Lives Matter protesters in June, online court filings state.
Harry Rogers, age 37, was sentenced on Monday to 12 months in prison for each of the six charges for simple assault, destruction of property, and failure to stop at the scene of an accident, according to court records.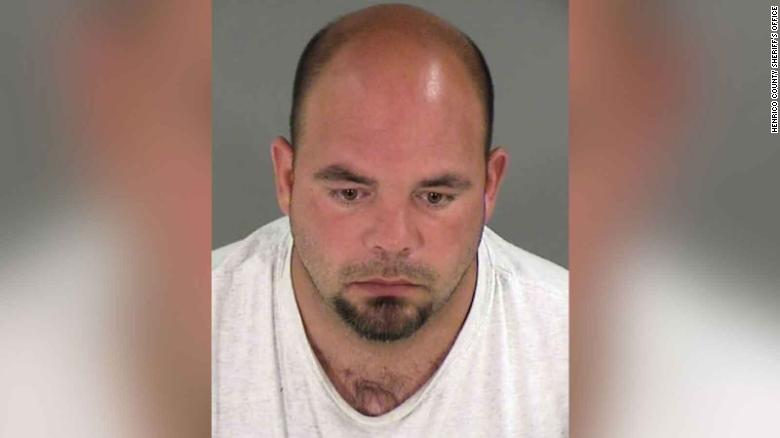 Court records show that Rogers still faces three felony counts for attempted malicious wounding, one count for each of the three people injured in the incident.
None of the injuries were life-threatening, Henrico County Commonwealth's Attorney Shannon Taylor said.
Rogers has not yet entered a plea to the felony charges, and his attorney has not responded to CNN's multiple requests for comment.
Several witnesses at the June 7th Black Lives Matter protest in Henrico County, Virginia, reported that a vehicle had "revved their engine and drove through the protesters occupying the roadway," Henrico County Police said.
Rogers was arrested, and a victim who had called to report the incident was checked by rescue workers at the scene and refused further treatment, according to police.
The incident drew parallels to the 2017 rally in Charlottesville, during which 32-year-old Heather Heyer was killed when a car plowed into a crowd of counterprotesters gathered to oppose a "Unite the Right" rally of White nationalist and other right-wing groups.
Taylor said in a statement in June that the "egregious criminal act will not go unpunished."
"We lived through this in Virginia in Charlottesville in 2017," Taylor said. "Hate has no place here under my watch."
Rogers is described by prosecutors as "an admitted leader of the Ku Klux Klan…


Read more: An 'admitted leader of the KKK' sentenced to six years for driving his truck through