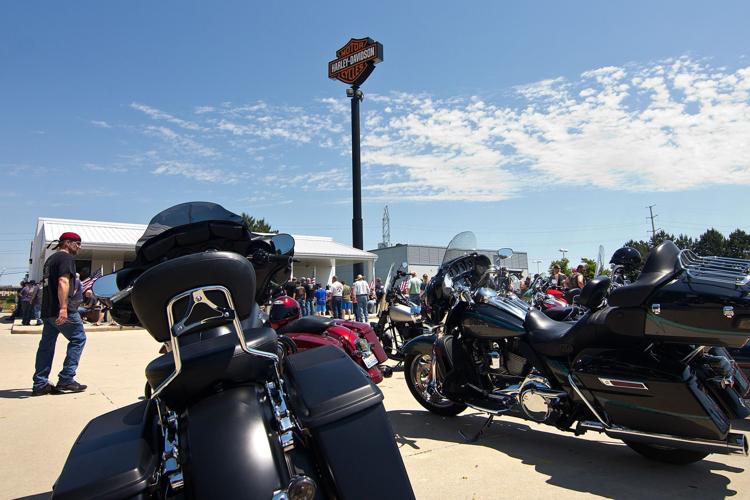 "Not everyone owns motorcycles," added his friend, Jonathan Pritchard of Normal, "but everyone in town has heard of Chuck's for one reason or another. They do a lot for the community and they do a lot for the motorcycle community."
Feken said that community has been more than supportive since the announcement was made official last week.
"This is sad for me," she said. "This has been my life and it's what I know."
As for the future, Feken has not yet decided. She will have to sell the remaining merchandise if she can. All items through June 13 are 25 percent off. Between June 14 and 21, items are 50 percent off and June 22 through June 30, items will be 75 percent off. There are no bikes for sale, she said.
"I will miss the people," she added. "We have had a lot of great employees over the years, but so many of them have passed away, which makes times like this even tougher."
PHOTOS: Celebration at Chuck's


Read more: Watch now: Chuck's Harley-Davidson owner marks retirement, store closure | Local News