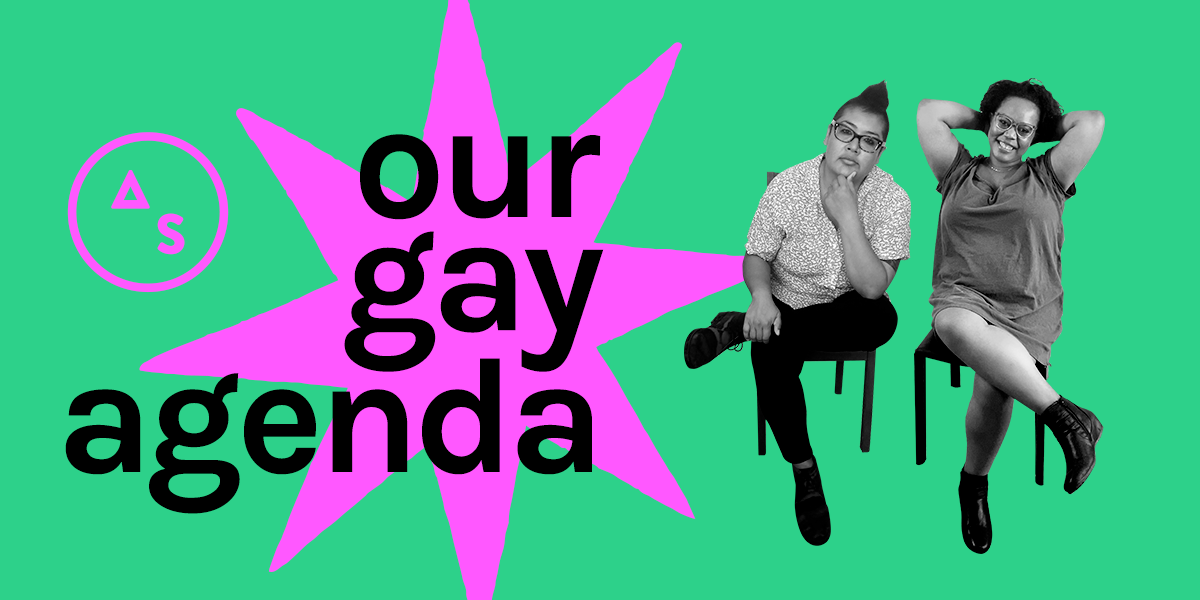 You've probably heard we're having a fundraiser, with hot perks and even more exciting goals. You might also have questions about Autostraddle, our vision, our plans and how we sustain this queer community on the internet. Or maybe you just want to know what the team sound and look like when we're talking out loud.
That's why we're hosting: What's on Our Gay Agenda? this Friday, August 7 at 5:30 p.m. PST as part of our fundraiser. Want a chance to have your question answered? You just need to complete a simple form.
Are you still on the fence about contributing to the fundraiser? Have you been a longtime A+ member since 2014? Are you an in-depth reader or occasional monthly parachute drop-in? We welcome questions from all of you!
Fill out the form to submit your question to be answered live by the team. We can't answer all of your questions, but we'll do our best to respond to queries that are echoed or repeated and will focus on things that will make for good live discussion!
The whole event will be recorded for replay, which I'll post next week along with notes about what we discussed.
Published at Wed, 05 Aug 2020 17:05:07 +0000-What's On Our Gay Agenda? Ask Questions, Get Answers at Our Live Town Hall